"Giving is not about making a donation, it's about making a difference" ~ Kathy Calvin.
Cytonn Foundation, the CSR arm of Cytonn Investments Management Plc, is running a food drive dubbed #Support A Family initiative to support our site workers during the COVID-19 pandemic, following compliance with the government directive to limit activity at our construction sites in order to limit the possibility of transmitting coronavirus. The initiative is aimed at providing at least 500 site workers and their families with food and household essentials, following the loss of income for the site workers.
The #Support A Family initiative is a Cytonn Staff led initiative, collaborating with interested Clients and well-wishers and has in its first outreach, distributed foodstuff to site workers on 30th April 2020 as represented in the pictures below.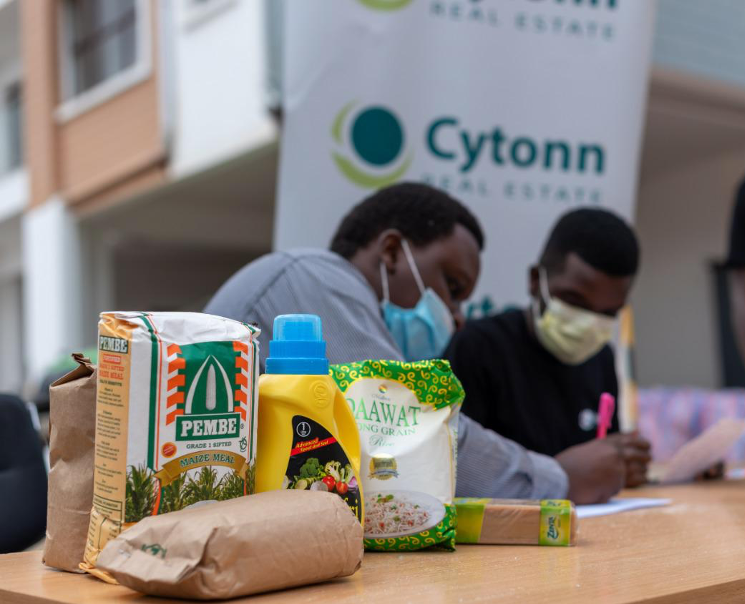 The care package contained: Rice, Maize flour, Beans, Green grams, Oil and Soap
During the distribution, we ensured that the guidelines set out by the COVID19 Emergency Respond Fund Secretariat were adhered to.
Checking of temperature at the gate before one is allowed in.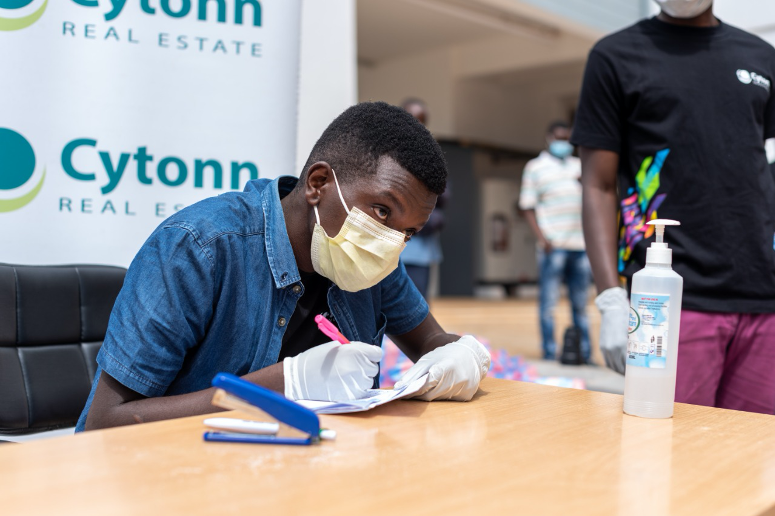 Eric Kibirie, Cytonn Staff, wearing protective gear as recommended by the government.
This initiative will run for three months with three phases of distribution. Yesterday, 30th April 2020, was phase one with 100 families receiving the care package.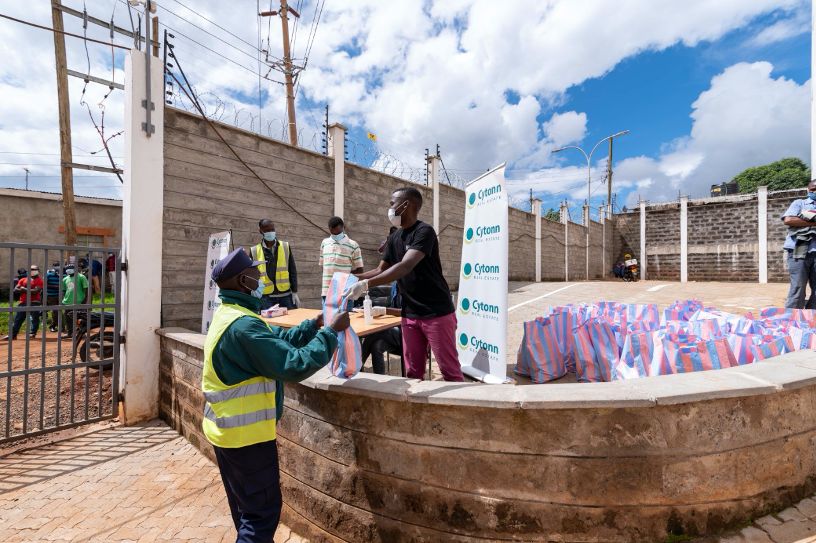 Stephan Owuor, Cytonn Staff, handing over a care package to one of the recipients.
We thank our clients and staff members for contributing to and supporting this initiative and look forward to raising more funds and surpassing our 500 families target, in order to reach beyond the Cytonn family and assist other affected Kenyans.