On 6 June 2019, Cytonn Investments held a dinner for its high net worth clients at the Sarova Panafric in Nairobi.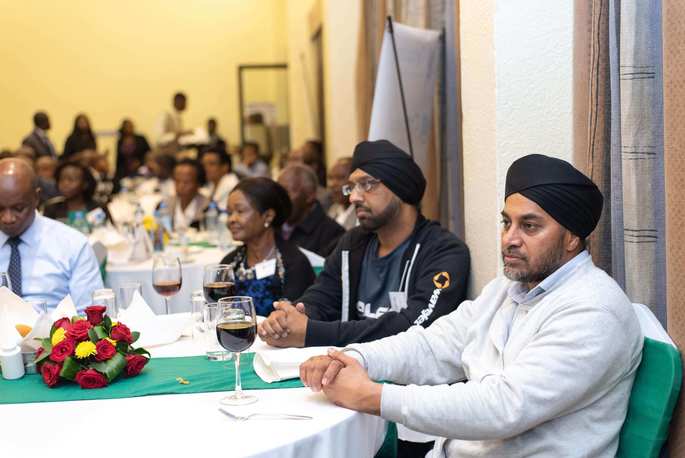 Cytonn clients follow the proceedings
The event was meant for the company to touch base with its clients and update them on the goings on of the firm.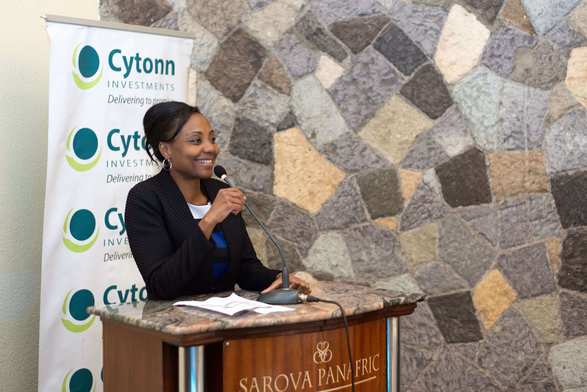 Patricia Wanjama – Head of Legal and Company Secretary, Cytonn Investments
While giving her opening remarks, Patricia Wanjama, the Head of Legal and Company Secretary welcomed the guests and expressed her gratitude for their presence. She also acknowledged Cytonn's board members who were in attendance.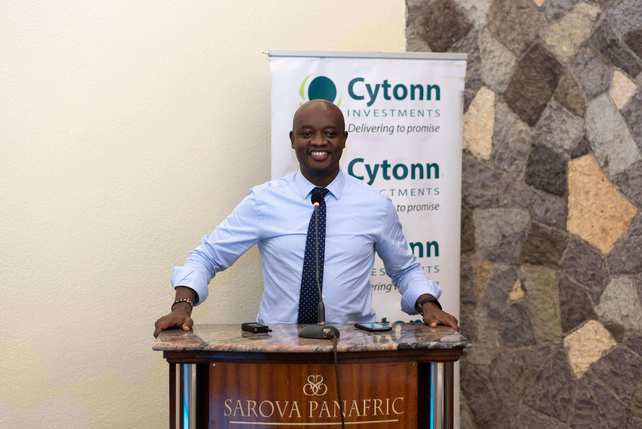 Cytonn CEO Edwin Dande addresses clients
During his address, Chief Executive Officer Edwin Dande reminded the attendees that Cytonn existed to provide innovative and well researched products that spoke to client needs. He cited CHYS and real estate projects like Amara Ridge and The Alma as the embodiment of that. He also took the guests through the five-year plan for the company as well as the new regulated investment products Cytonn was planning to launch. He further mentioned that the focus for Cytonn in the near future would be completion of the projects, cost rationalization through digitization, countrywide agents and reducing cost of capital, and finally, capital raising through new unit trust products.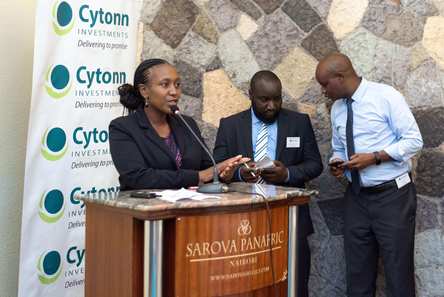 Cytonn's Chief Investments Officer answers a question from the attendees
Elizabeth Nkukuu, Cytonn's Chief Investments Officer took the guests through the company's investment model, making it clear how the high returns were achieved.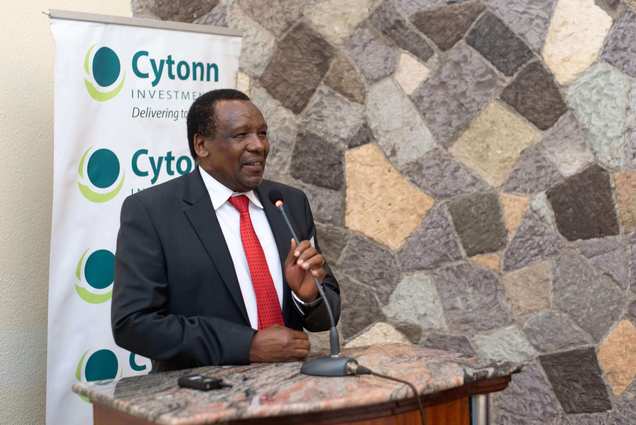 Prof. Mugendi makes his remarks
In a short speech, the Chairman of the Cytonn Board thanked the guests for being in attendance and reassured them that their investments were in the right place. He also introduced the board members who were present.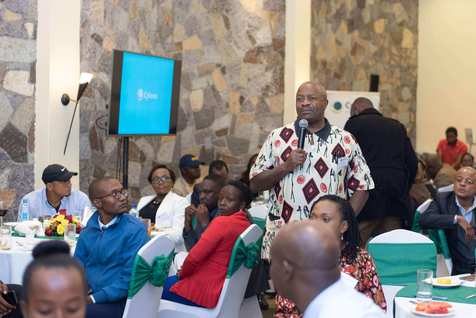 A Cytonn client participating in the Q&A session
The guests were then given an opportunity to present any concerns or questions they needed answered by Cytonn's management team.