Cytonn Chief Executive Officer, Edwin H. Dande gave a talk on achieving financial freedom at a Nation Media Group retreat held at the Great Rift Valley Lodge in Naivasha.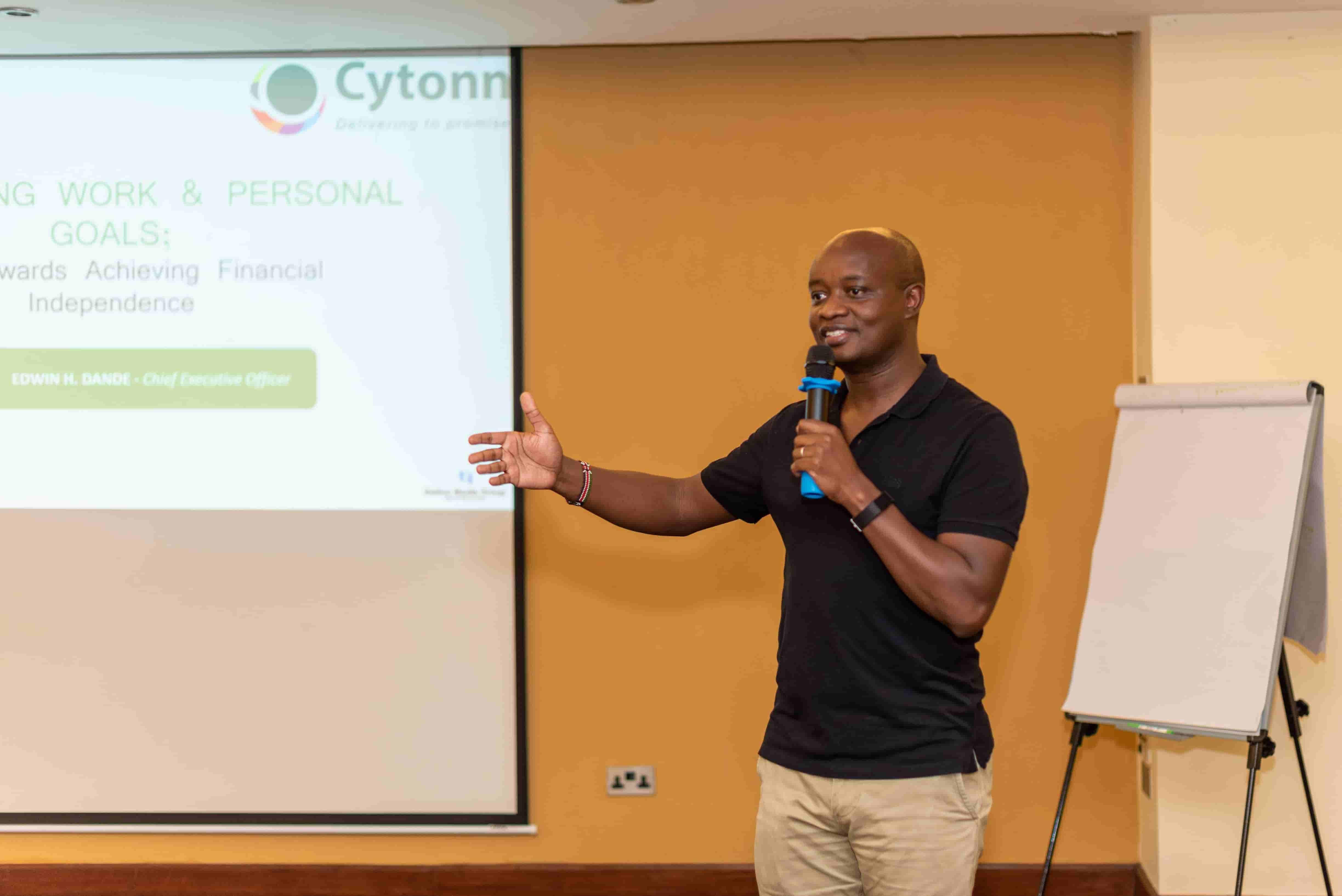 Edwin H. Dande addressing the NMG group
In his opening remarks, Simon, the Master of Ceremony and an employee at NMG described Edwin as a decorated visionary. He also expressed his excitement to hear the address, noting that financial freedom is elusive for many despite being one of the things that most people work for.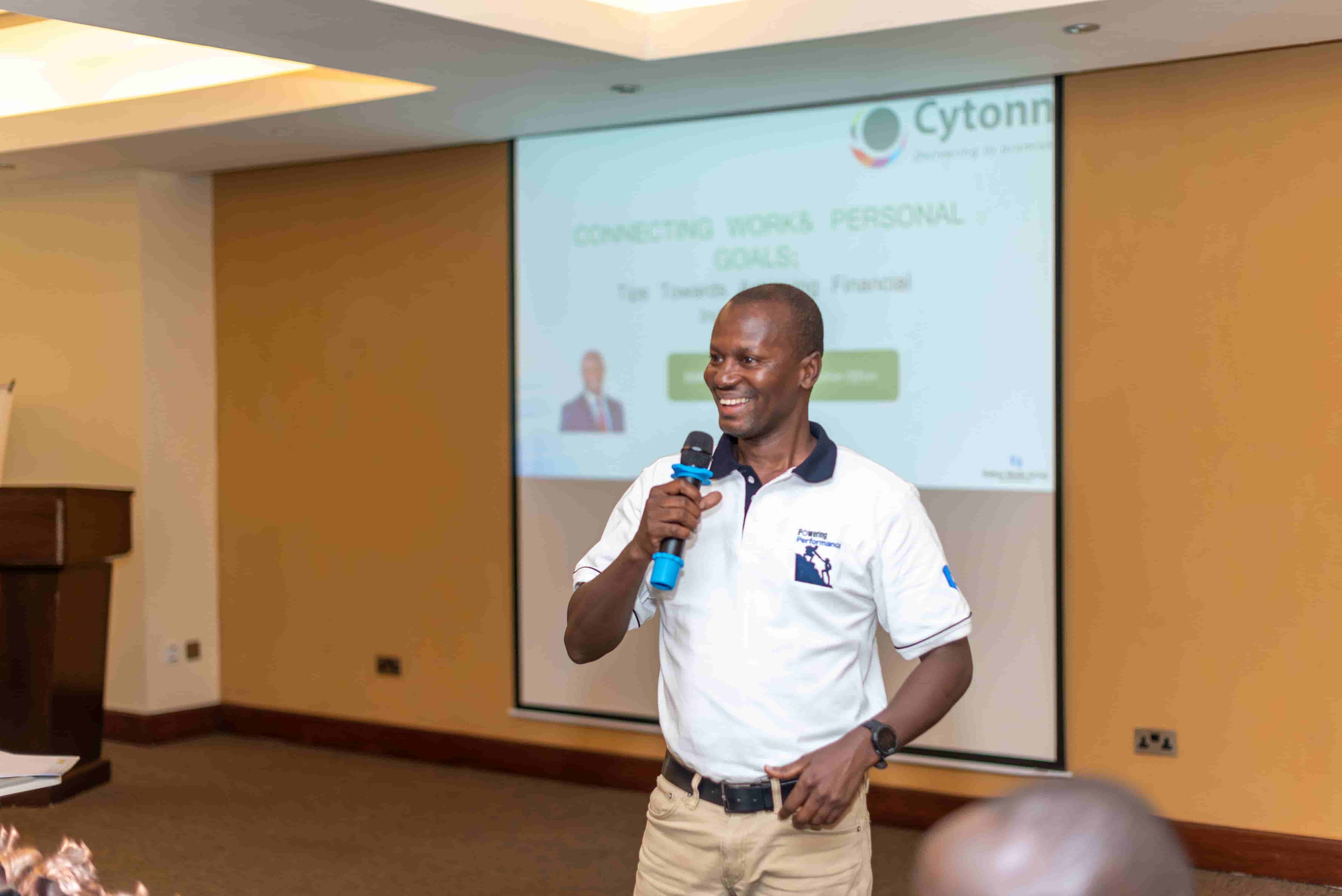 Simon introduces Edwin
In his address, Edwin discussed the importance of working towards financial independence. "The ability to sustain your lifestyle without working or depending on someone is invaluable. It is the only way you will truly be able to do what you want. Save early, invest aggressively and get medical cover. Smart people are those who have figured out how to make their money work for them," he said.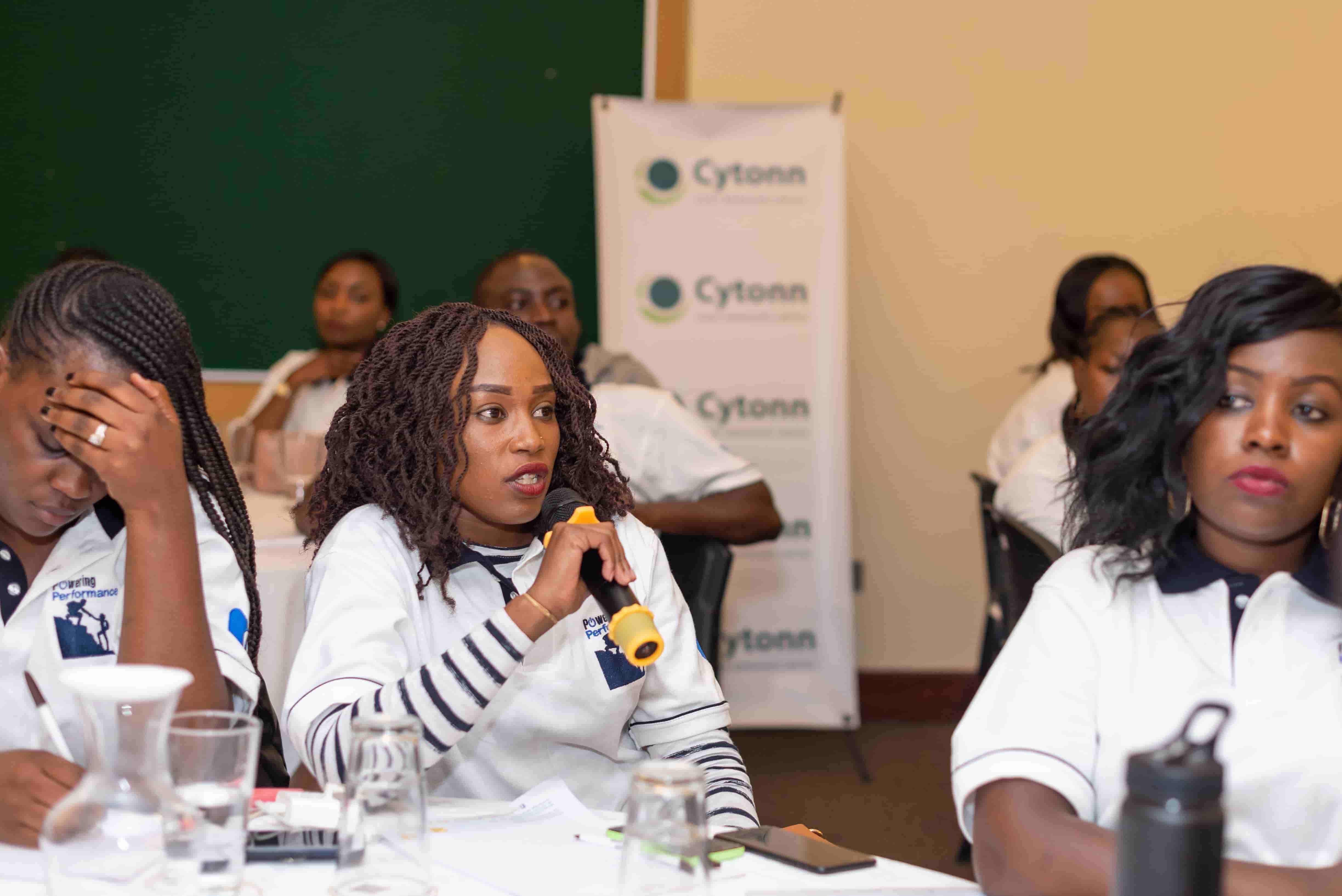 NMG team member asking a question
After the talk, there followed a question and answer session, during which NMG team members were able to seek clarification on issues that were unclear, which Edwin then addressed.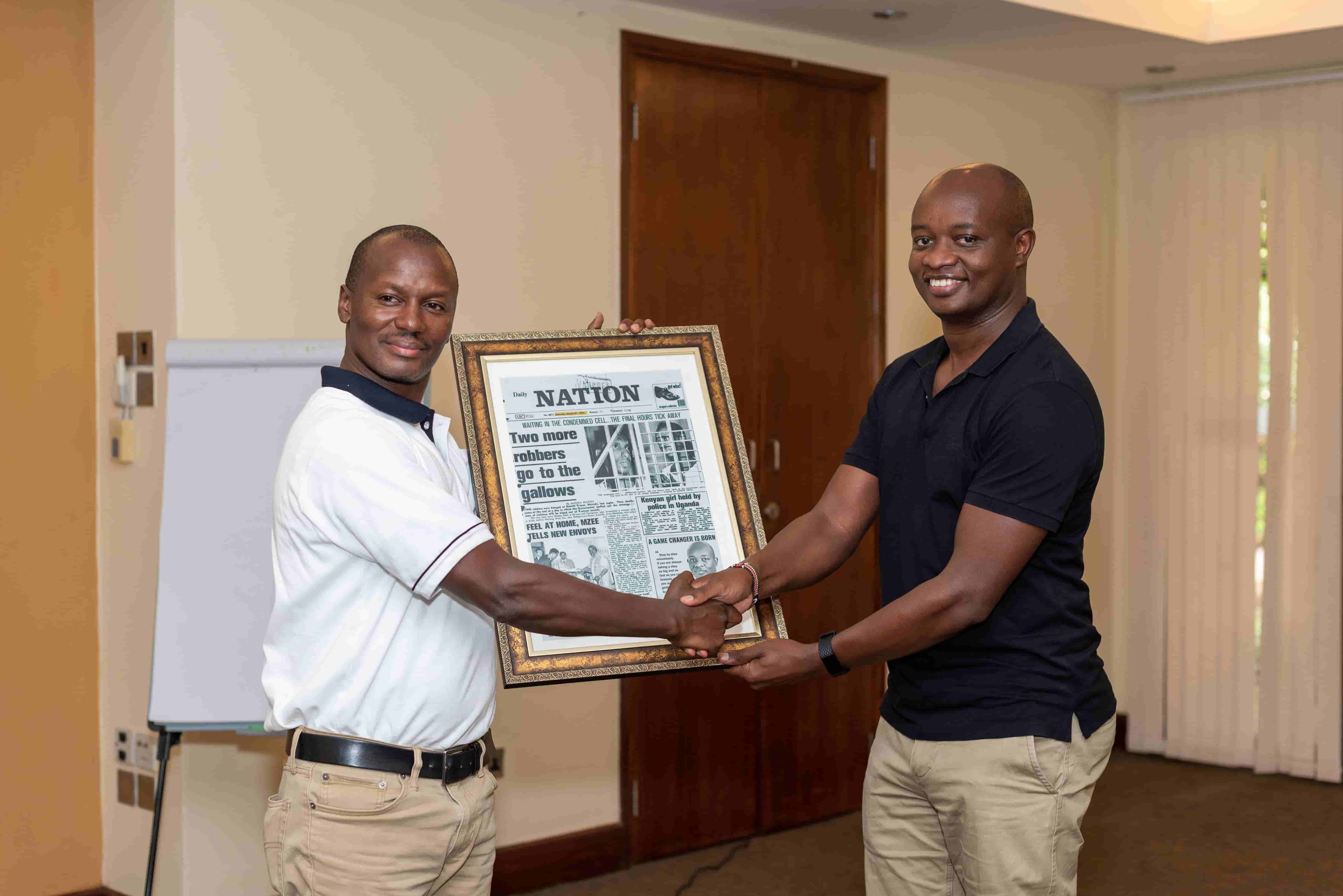 Edwin receiving his early birthday present
After giving a vote of thanks, Simon presented Edwin with an early birthday present; a framed copy of the front page news that was in the newspapers on the day Edwin was born.