Cytonn Chief Executive Officer Edwin H. Dande attended the Tällberg Workshop & Tällberg/Eliasson Global Leadership Forum hosted by Strathmore Business School and the Nairobi Senate. The main theme of the forum was New Thinking for a New World. Edwin was one of the panelists in a discussion that centered on doing good in a difficult operating environment: challenges, opportunities, compromises, and outcomes.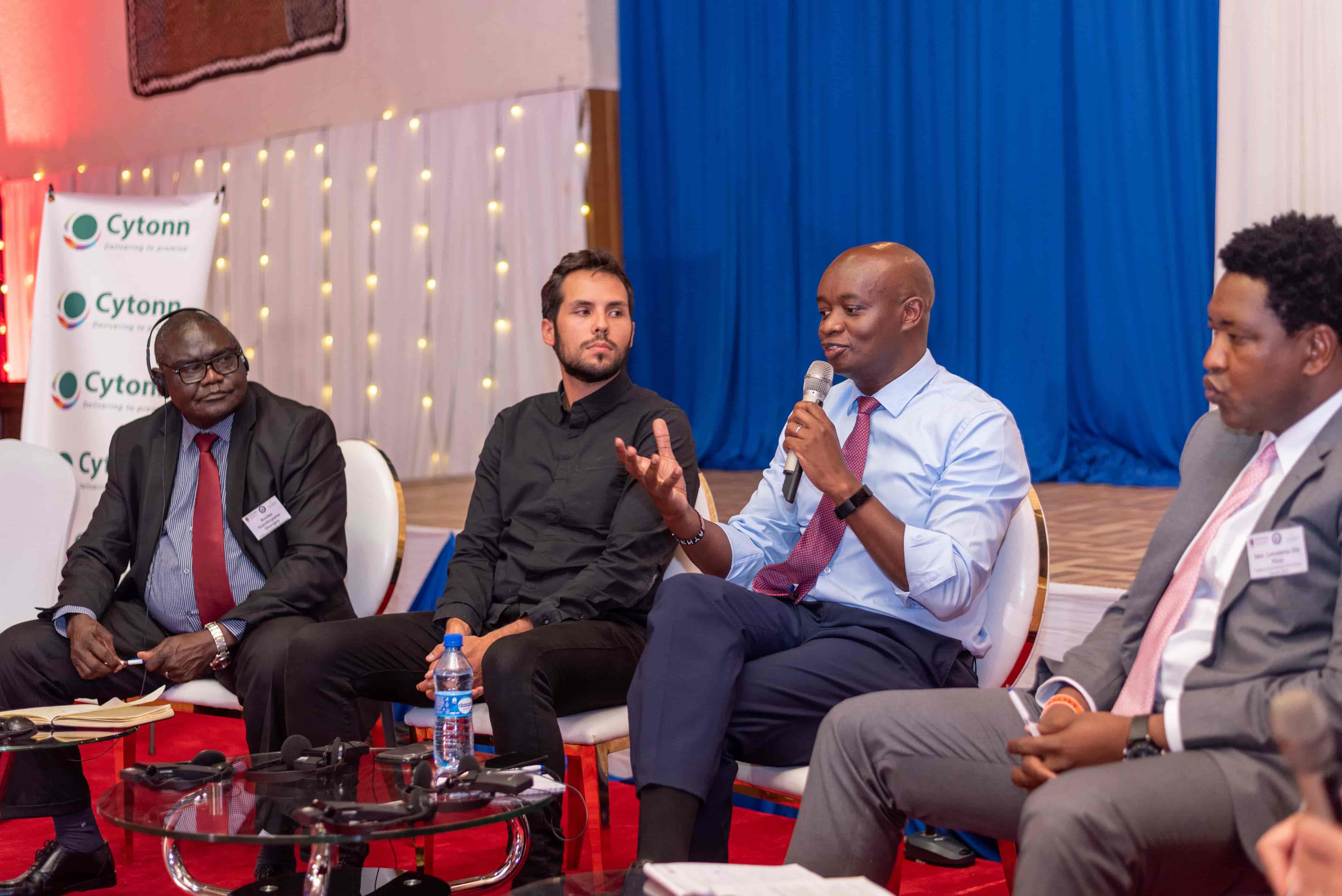 Edwin H. Dande, alongside fellow panelists (L-R) Nicolas Guerekoyame-Gbangou, Mike Niconchuk, and Sen. Ledama Olekina, Narok County.
In response to a question from the audience, Edwin emphasized the importance of defining a vision for oneself and committing to it. He clarified that a vision cannot be fraudulent because once you present a vision, people will interrogate it but once you stake all you have to make it happen, people will follow.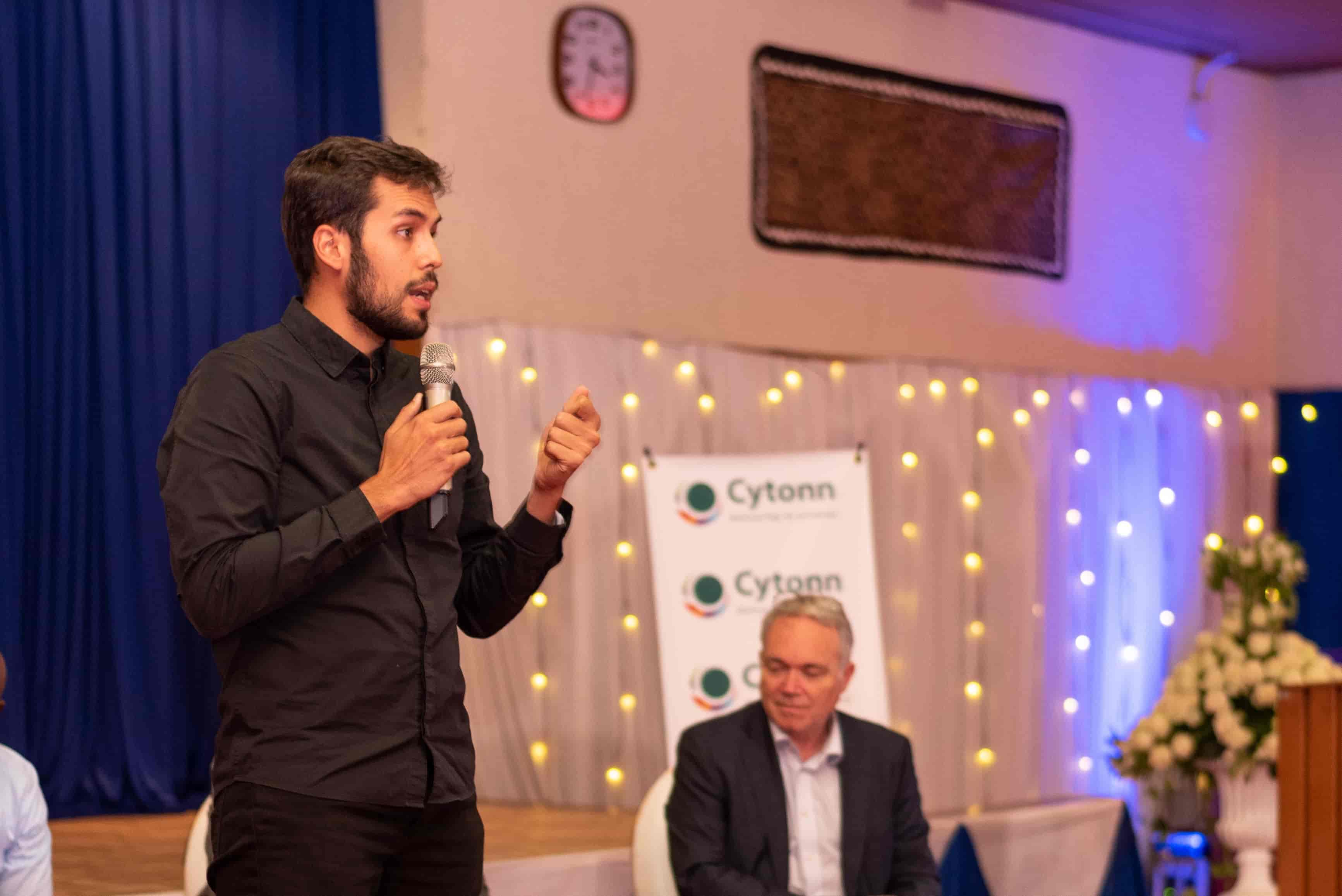 Mike Niconchuk, responding to question from the audience on how to work in a difficult operating environment.
Mike Niconhuck, a Senior Researcher for Beyond Conflict, Social Neuroscience and Conflict Innovation Lab and also a board member for the Tällberg Foundation; USA talked about the barriers he has faced in his attempt to restore dreams in conflict ridden areas. He told the crowd that you have got to change your mind set in order to win and stay ahead.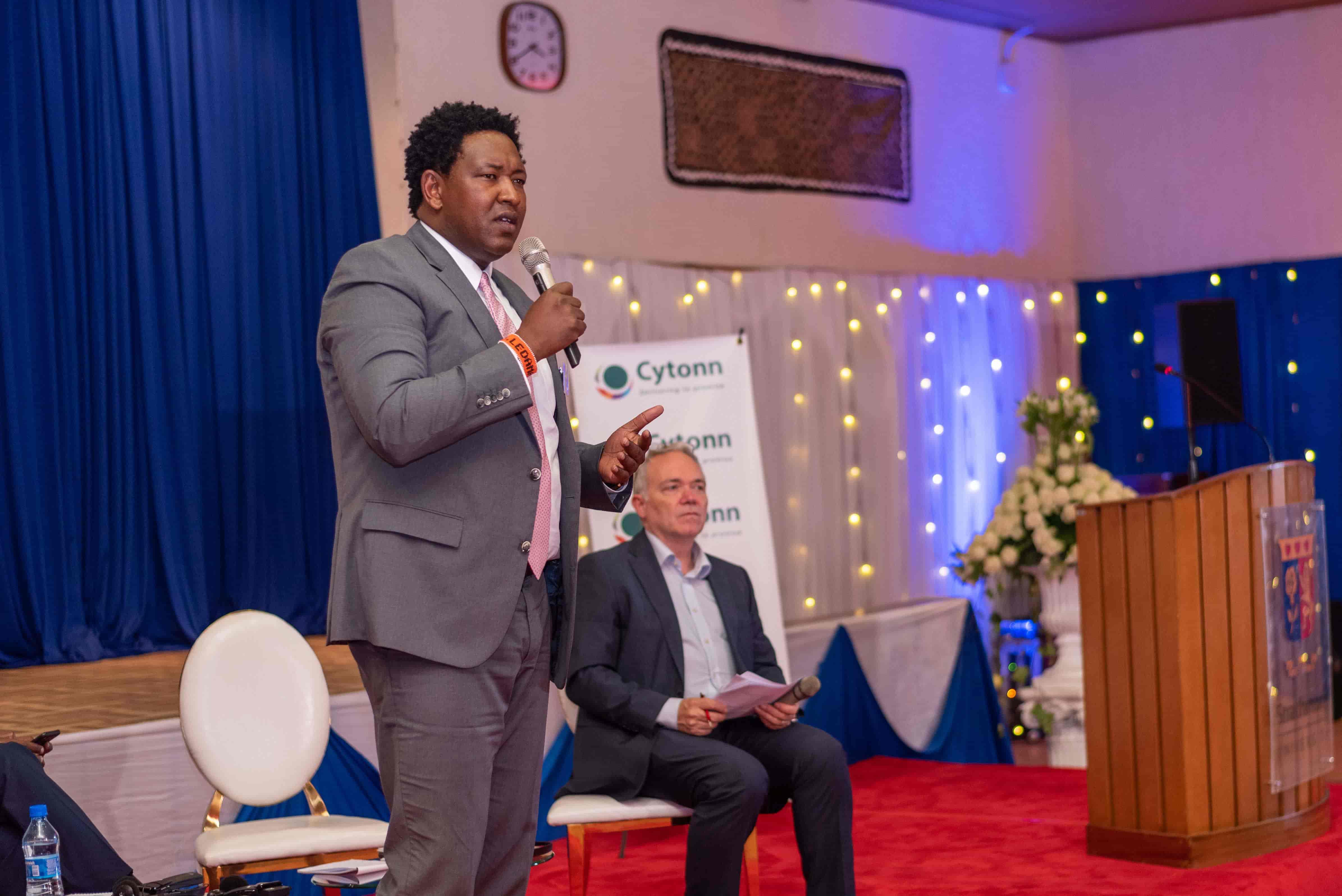 Senator Ledama Olekina, talking about the harsh operating environment in Kenya
Sen. Ledama Olekina talked cautioned the audience about being shortsighted, noting that many Africans only think about today while the West thinks about tomorrow. The Senator emphasized the importance of developing a thicker skin in order to overcome challenges.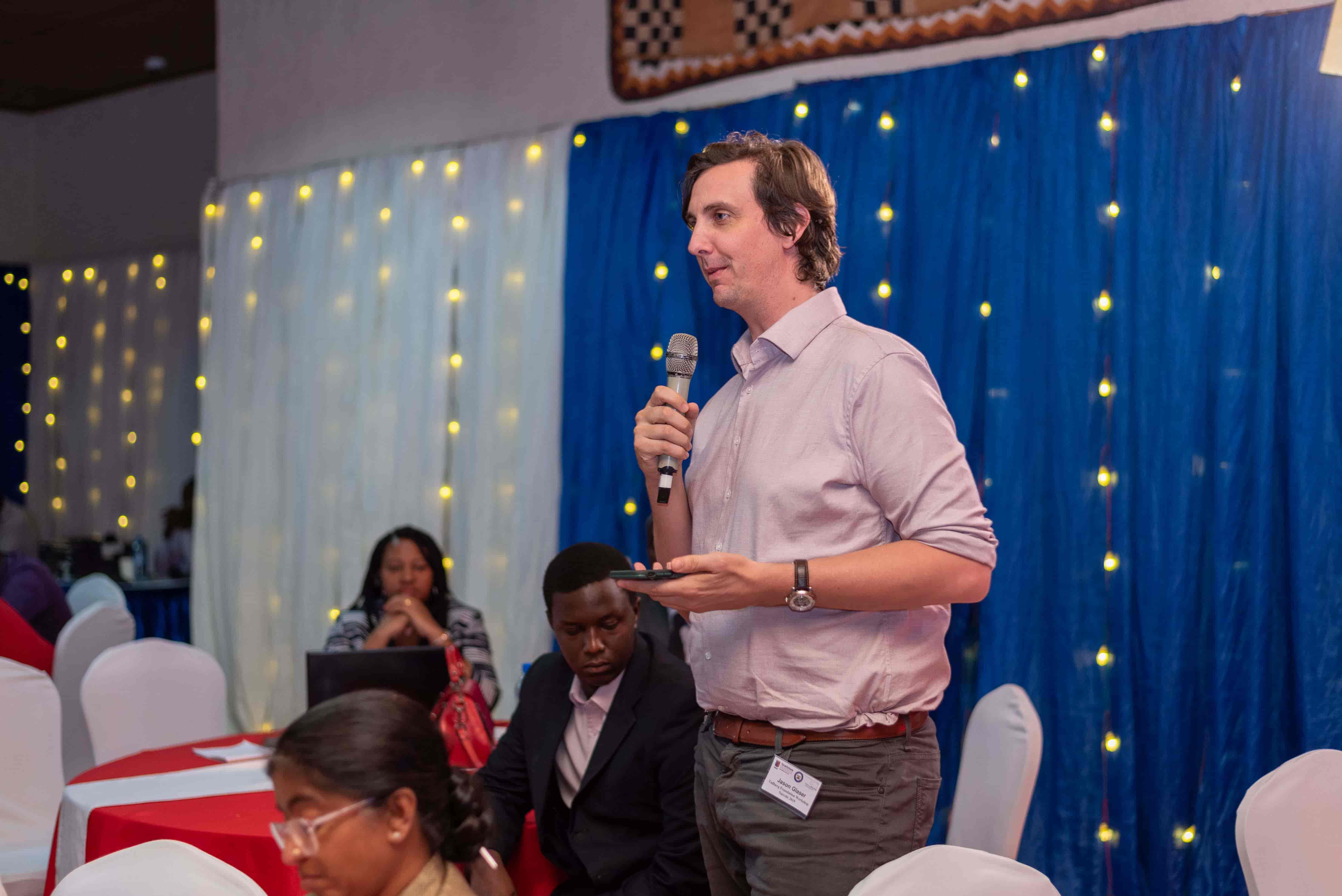 A member of the audience asks a question
Afterwards, members of the audience were given a chance to interrogate the panelist on a wide range of issues related to the theme.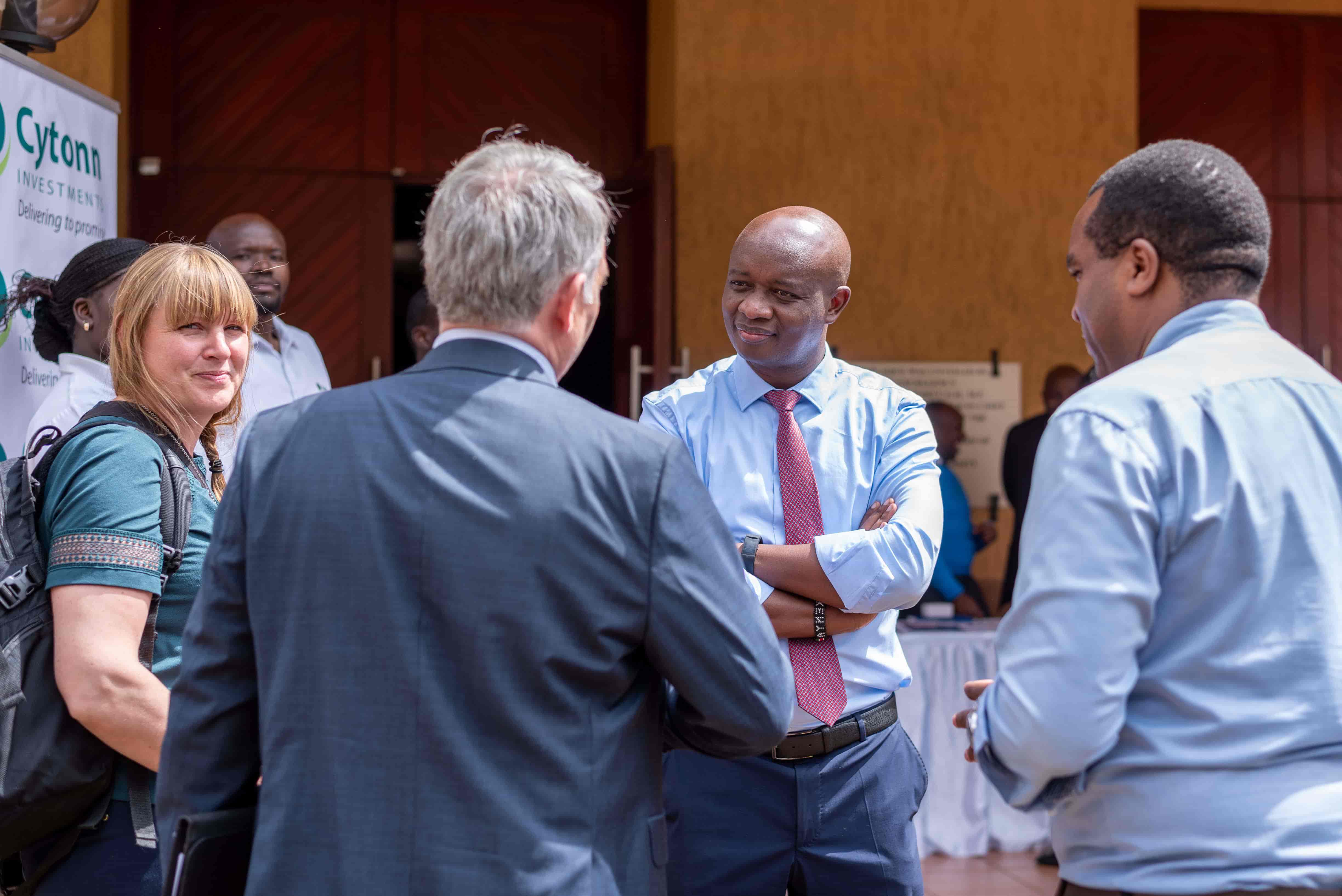 Edwin interacting with attendees after the panel discussion
Thank you to Strathmore Business School for hosting us and Tällberg for organizing the event.